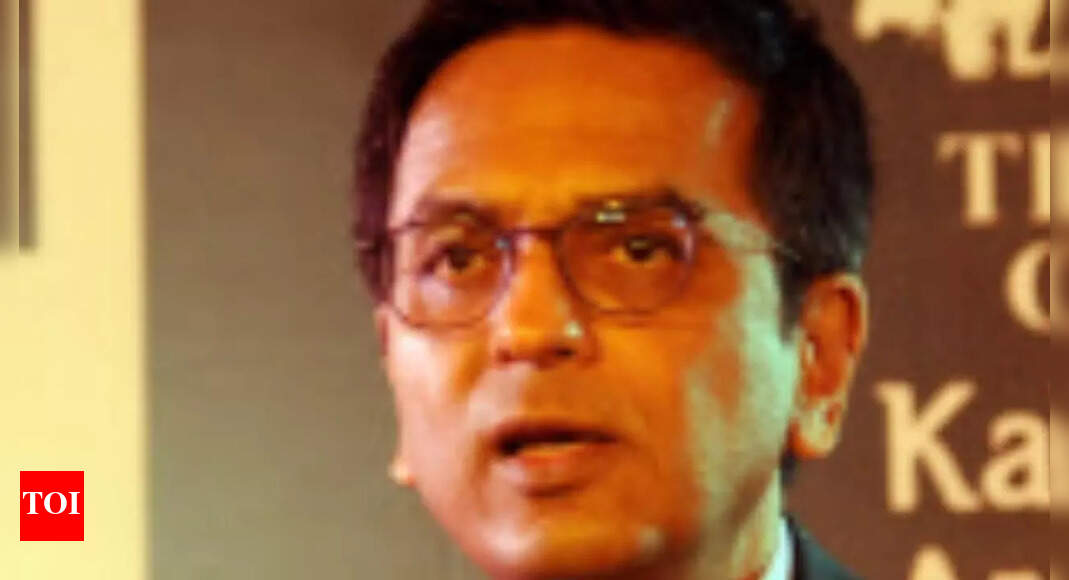 NEW DELHI:
Chief Justice D Y Chandrachud
on Saturday said the judges-selecting-judges collegium system was devised to maintain the independence of the judiciary and that there had been no pressure of any kind from the executive or the political arm of the government on judges in deciding cases.
The CJI said, "Why was the collegium system devised? It was devised for the simple reason to keep intact the independence of the judiciary, which is of cardinal value. And the judiciary must be insulated from outside influences if it has to be truly independent. That is the underlying feature and purpose of creating the collegium (system). However, we are making the judge selection process more transparent."
Speaking at the India Today Conclave, he said, "If there had been any pressure from the government on the Supreme Court, would you have expected the SC to write a judgment on the selection of the Chief Election Commissioner and election commissioner (where the SC created a panel including the CJI for their selection)."
CJI defends putting IB inputs in public, says didn't out any source
Elaborating on the judges-selecting-judges system, the CJI said the collegium considers the names of candidates only after the department of justice gives its comments along with an IB report on each candidate.
"There have been demands of greater transparency. When we make appointments of judges to the Supreme Court, the CJI and four senior-most judges of the SC look at merit and professional competence. In the collegium, we scrutinise the judgments of the persons who are in the zone of consideration. We also look into their seniority. We also consider a broader sense of inclusion in terms of gender, marginalised community, SC/ST community, apart from representatives from minorities communities. But at the vortex of the considerations is the merit. We try to give representation to the different states, segments and communities," he said.
On law minister Kiren Rijiju's reservation about the collegium resolution making public RAW and IB inputs on the recommendation of an openly gay candidate being recommended for appointment as judge of the Delhi high court, the CJI said, "The law minister has a perception and I as CJI have a perception. What is wrong in having a difference of perceptions? We have to deal with differences of perception within the judiciary. I dare say there are differences in perception within the government, but we deal with this with robust constitutional statesmanship."
"I don't want to join issue with the law minister because of his perception. The candidate in question is open about his sexual orientation. The IB is open about it. This is not making open the source of IB to put someone's life in danger. We said that the sexual orientation of a person has nothing to do with the ability of the constitutional entitlement of the candidate to assume the constitutional position of an HC judge," the CJI said.
Touching on the speculation about government pressure on the decision-making process of the judiciary, the CJI said, "I have been a constitutional court judge for 23 years… the longest anyone has. No one has told me to decide the case in a particular way. I don't even tell a colleague how a case before him should be decided. There is no question of pressure from the executive or political arm on how a case is to be decided. But, yes, there is a lot of intellectual pressure as to how complete justice is to be done."