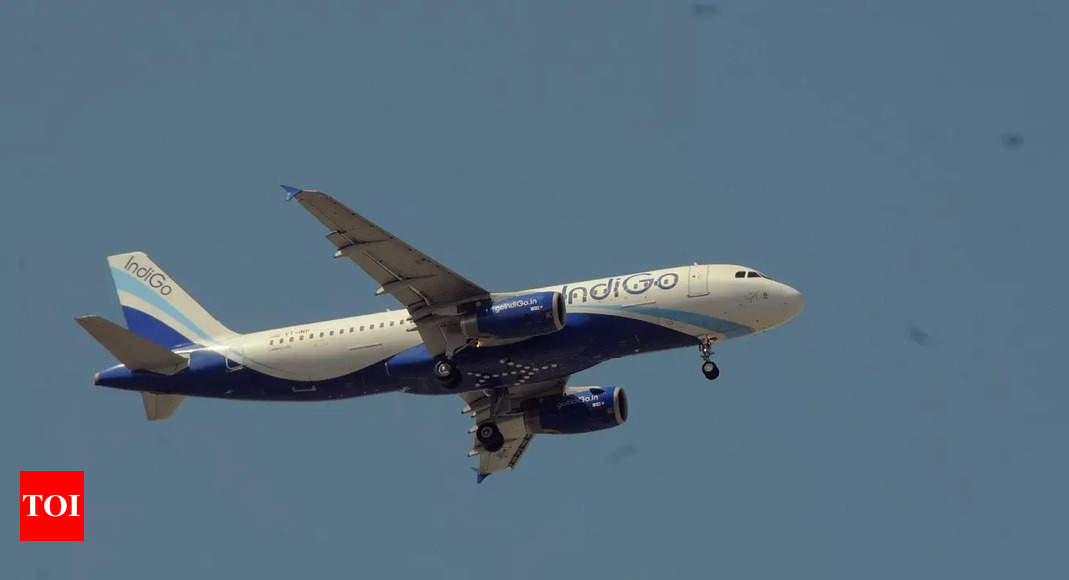 NAGPUR: A 73-year-old passenger suffered cardiac arrest onboard a Ranchi-Pune Indigo flight on Friday leading to it making an emergency landing in
Maharashtra
's Nagpur.
The male passenger was reported to be brought dead.
The body was shifted to the Indira Gandhi Medical College and Hospital for further procedure.
The case was initially handled by KIMS-Kingsway Hospital's emergency department for immediate treatment.
The patient was reported to have suffered from cardiac arrest and had gone conscious onboard, said Aejaz Shami, deputy general (communication) of KIMS-Kingsway Hospital, which has its ambulance stationed at the airport for handling medical emergencies.