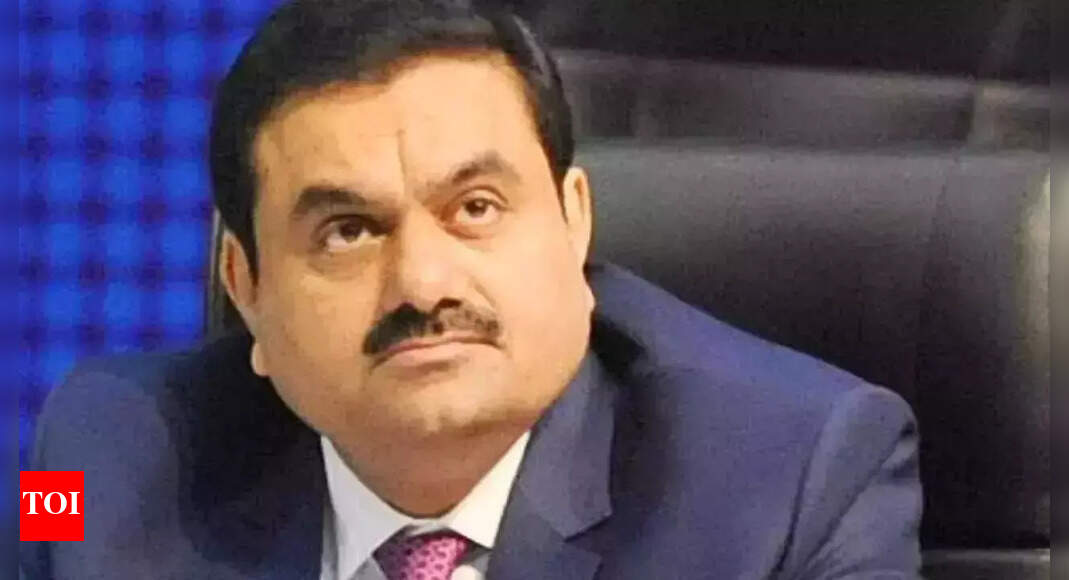 MUMBAI: The Gautam Adani family has fully prepaid "margin-linked" share-backed loans worth $2.2 billion (Rs 20,494 crore) way ahead of their maturity dates, the conglomerate said in a statement on Sunday.
Last week, they settled $133 million (Rs 1,885 crore) of share-backed financing. With this, the family has repaid the entire share-backed loans at the sponsor level, the group said.
Earlier, they had repaid $2.02 billion (Rs 16,577 crore) of share-backed loans in two phases. In addition to the above, the family last week also prepaid a $500 million (Rs 4,098 crore) bridge loan taken for the Ambuja Cements acquisition financing. The repayments comes after the family raised $1.9 billion (Rs 15,446 crore) from Australia-listed US-based asset manager GQG Partners. The moves are aimed at restoring confidence in the conglomerate's financial health report after Hindenburg Research published a scathing report on its business practices.
The family had acquired Ambuja Cements and its arm ACC for $6.5 billion (Rs 53,278 crore) in September 2022. About 69% ($4.5 billion) of the total consideration was financed through foreign borrowings. At that time, the promoters also announced an infusion of $2.44 billion (Rs 20,000 crore) in Ambuja Cements by way of warrants over and above the purchase cost of $6.5 billion.
Adani Group
clarified that some of the recent share pledges "pertained to a specific loan taken by Adani Enterprises not by the family". "There are some pledges for OPCO (operating company) level loans which have shares as collateral but these are very small. They are less than 4% in Adani Transmission, Adani Green Energy, Adani Enterprises and Adani Ports and have no margin call clause."
Last week, SBICAP Trustee said that the Adani Group had pledged 0.76% of Adani Transmission and 0.99% of Adani Green Energy. Earlier, in February, too it had said the conglomerate had pledged 0.11% of Adani Transmission, 0.38% of Adani Green Energy and 0.35% of Adani Ports.