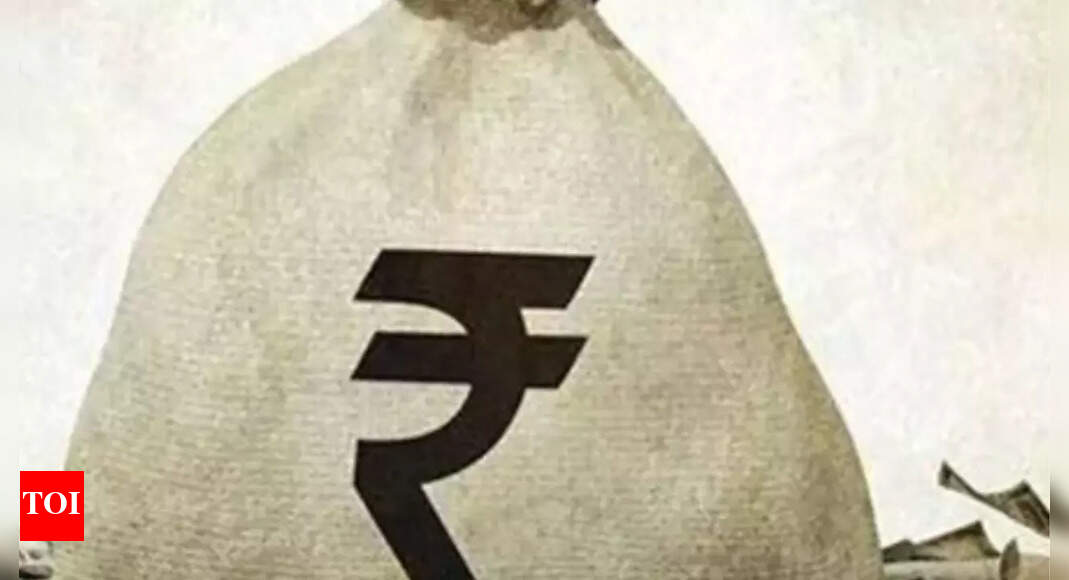 The pandemic left Naeema Azharuddin Shaikh, asmall entrepreneur at the sprawling slums of Malvani in Malad West, broke. As her tiny shop of chocolates and biscuits shuttered and her driver husband with a private company lost his job, borrowing from a private lender seemed the only option.
However, fear of heavy compound interest prevented her from approaching a private lender while a ban k loan would not have come without collateral. Someone led her to the Mumbai unit of Zakat Centre India (ZCI). Soon, she received Rs 15,000 with which she restarted her business. "The timely help from Zakat Centre has put me back in business. Now I have rented another shop and we are very happy," said Shaikh.
Shaikh is one of the 179 beneficiaries in Mumbai and suburbs whom ZCI has bailed out with the Zakat funds — the 2. 5% of annual savings Muslims are required to give in charity. One of the five pillars of Islam—the other four being sha hada or declaration that 'God is one and Muhammad is His Prophet', namaz, roza or fasting in Ramzan and haj—zakat is mandatory on every Muslim who has saved some money annually a fter meetinghis family's basic needs.
Ramzan begins on March 23 and most Muslims will give zakat in this holy month. "There i s a hadith or saying of the Prophet that the reward for every farz or mandatory duty done in this month is 70 times more than the reward it gets in any other month. Therefore, most Muslims give zakat in Ramzan," explained Mufti Ashfaque Kazi, pr esident ZCI (Mumbai).
Founded in March 2022 and headquartered in Hyderabad, ZCI has 15 branches, including Mumbai, across the country. "We in Mumbai collected just over Rs 39. 1 lakh in 2022. Out of this, about Rs 33. 3 lakh was distributed among 179 beneficiaries, including nine whosehelp was topped up as they had performed extremely well and needed more money," said ZCI' s general secretary (Mumbai) Zameerul Hasan. ZCI aims to work in three main areas: education, poverty alleviation and basic needs of the people.
Hasan said the Mumbai's unit focusses on poverty alleviation and is targeting mostly those who were hit financially during the pandemic.
"Zakat should help remove impoverishment and turn zakat seekers into z akat givers. Which is why there must be a mechanism to verify if our zakat reaches the deserving beneficiaries and it has helped remove poverty of the beneficiary families," said Shoeb Khatib, chairman ofJuma Masjid of Bombay Trust which manages the massive Juma Masjid and Bada Kabrastan at Marine Lines.
Mohammed Khalid Shaikh had a garment shop at Ulwe in New Mumbai. The pandemic shuttered his shop, the rent piled up even as panic gripped him. Then he came in touch with ZCI which issued him a cheque of Rs 40,000. "This amount helped me get back o n my feet. I replenished the stock and have now repaid the outstanding rents. My business has picked up," he said.
Last week ZCI members held a meeting at the iconic Islam Gymkhana at Marine Lines where several donors, apart from acknowledging the need of ''collective zakat funds" (most people give zakat individually and it does not help in getting the desired r esults), a lso pledged help.
"The aim to rem ove poverty through zakat funds is noble. Though the goal is ambitious because of rampant poverty in the community, the efforts of organisations like ZCI are laud able and must be supported," said Islam Gymkhana president Yusuf Abrahni. Community leader Abdul Haseeb Bhatkar welcomed the initiative as poverty ails almost all the deserving zakat seekers in cluding the destitute, poor madrassa students and prisoners.