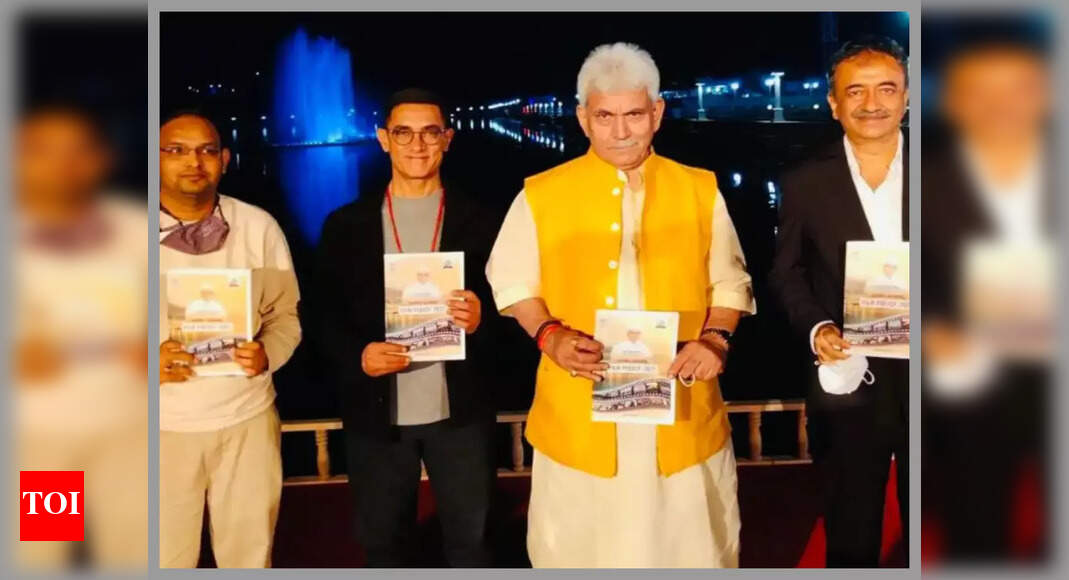 Kashmir
is rightly known as the Paradise on Earth. It is undoubtedly one of the beautiful places in the world and one of the ideal places for film shoots. However, given its geo-political climate, the state was shut for film shoots for a few years.
On 5 August 2021, The Film Policy of Jammu & Kashmir was launched by Lieutenant Governor Shri Manoj Sinha ji in Srinagar, inviting filmmakers to shoot for films in the state.
Aamir Khan
,
Rajkumar Hirani
and Mahaveer Jain represented the Indian Film Fraternity and thanked the governor for making it possible for films to be shot in Kashmir.
Expressing his happiness, Aamir said in a statement, "There used to be so much brightness in the state. 8-10 films were shot simultaneously. Our Hindi Film Industry from Mumbai literally used to shift to Srinagar in the months of March, April, May, June, July, August."

Acknowledging the love that he gets from the state, he added, "We get so much love from here. The heart says to come back here and to hug you all."
Aamir also went on to express his desire to watch Kashmiri films. "We wish to watch Kashmiri films. We would like for an entire film industry to emerge from Jammu and Kashmir which makes films that we are all very proud of," he stated.
Rajkumar Hirani also thanked the Governor of Kashmir for making the procedure to shoot for films in Kashmir, seamless. He said, "I don't think we have any shortage of locations here. In no way is this place less than any other place in the world. I think this state has just as much beauty or probably even more than any other place. The website will only make the work easier from here."
The filmmaker also gave a big hug to the people of Kashmir as he signed off.