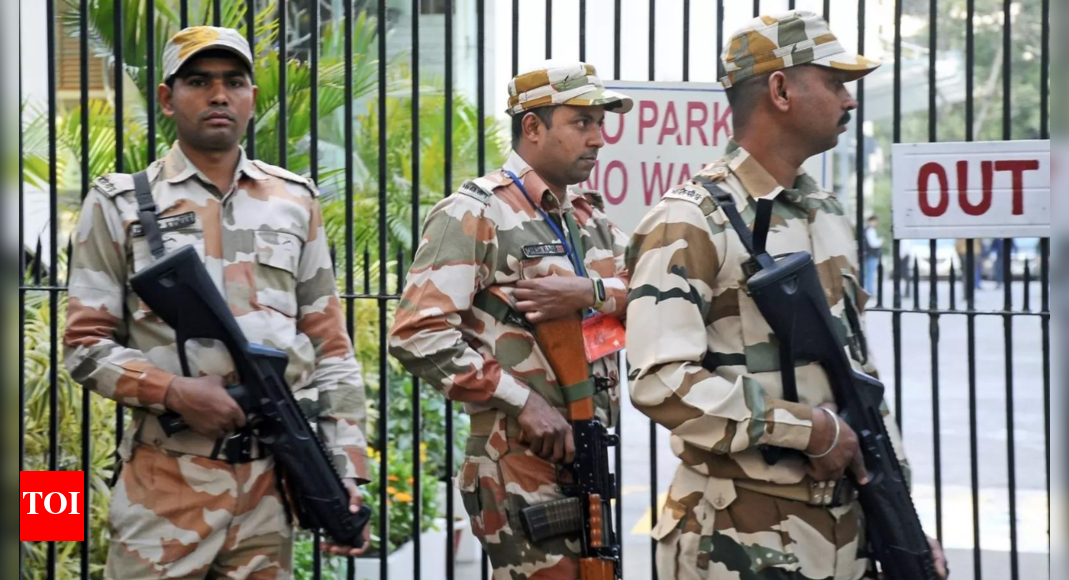 NEW DELHI:
The three-day I-T survey
on BBC offices in Mumbai and Delhi have revealed that the income/profits shown by "various group entities" is not commensurate with the scale of operations in India, the tax department said in a statement on Friday.
"During the course of the survey, the department gathered several evidences pertaining to the operation of the organization which indicate that tax has not been paid on certain remittances which have not been disclosed as income in India by the foreign entities of the group," the statement read.
The department did not refer to the BBC by name.
'Crucial evidence unearthed'
"The survey operations also revealed that services of 'seconded employees' have been utilised for which reimbursement has been made by the Indian entity to the foreign entity concerned. Such remittance was also liable to be subject to withholding tax which has not been done. Further, the survey has also thrown up several discrepancies and inconsistencies with regard to Transfer Pricing documentation," it added.

The tax department further said that "such discrepancies relate to level of relevant Function, Asset and Risk (FAR) analysis, incorrect use of comparables which are applicable to determine the correct Arms Length Price (ALP) and inadequate revenue apportionment, among others".
"The survey operation has resulted in unearthing of crucial evidences by way of statement of employees, digital evidences and documents which will be further examined in due course. It is pertinent to state that statements of only those employees were recorded whose role was crucial including those connected to, primarily, finance, content development and other production-related functions," the tax department said.
'Dilatory tactics were employed'
"Even though the department exercised due care to record statements of only key personnel, it was observed that dilatory tactics were employed including in the context of producing documents/agreements sought. Despite such stance of the group, the survey operation was conducted in a manner so as to facilitate continued regular media/channel activity.
The survey was launched on February 14 at BBC offices in Delhi (KG Marg) and Mumbai (Santacruz) and it ended after about 60 hours on Thursday night.
The I-T department had reiterated that it was a "survey" operation at the BBC offices in Delhi and Mumbai and not a raid, saying the department was following laid-down rules. "A survey is undertaken only at the business premises while a search operation is conducted at the premises of promoters, senior executives of entities and also at places where evidence can be collected," officials in the department pointed out.
The I-T survey comes weeks after a massive controversy over its documentary on the 2002 Gujarat riots. The foreign ministry had termed the documentary "a propaganda piece designed to push a particular discredited narrative" and the Centre had asked YouTube and Twitter to block it.
Opposition sharpens nails
Opposition parties have slammed the Centre for its "vindictive" action against the BBC and said that the I-T survey was an assault on free press that would further reinforce internationally the image of this dispensation as an "authoritarian regime which seeks to suppress media criticism".
Congress tweeted a picture of BBC highlighting India's 150th rank (out of 180) on World Press Freedom Index and said, "A dictator is a coward".
"Time and again, there has been an assault on freedom of the Press under the Modi government. This is done with brazen and unapologetic vengeance to strangulate remotely critical voices… No democracy can survive if institutions are used to attack opposition and media. People will resist this," Congress president Mallikarjun Kharge had said.
AAP MP Sanjay Singh said the I-T department's actions suggested Modi had reached the "heights of dictatorship".
CPM chief Sitaram Yechury pointed to the hypocrisy behind the Prime Minister's use of India as "the mother of democracy". "First ban BBC documentaries. No JPC/inquiry into Adani exposures. Now I-T raids on BBC offices! India: 'Mother of democracy'?", Yechury said.
TMC MP Mahua Moitra, meanwhile, asked if the "raids" on the BBC offices would be followed by one on "Mr A" in a dig at embattled Gautam Adani.