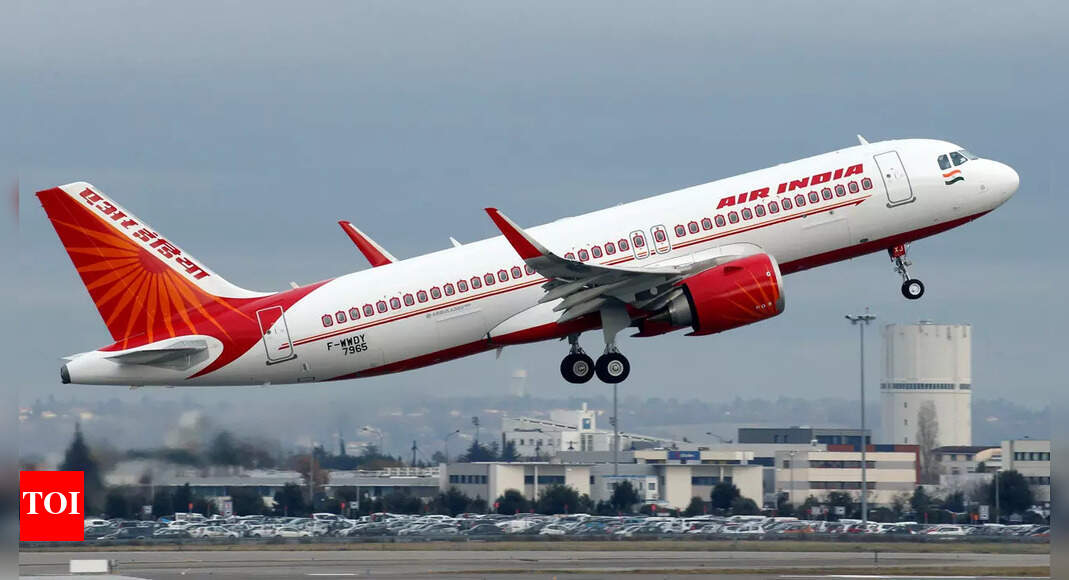 NEW DELHI:
Air India
may need more than 6,500 pilots following its mega
$80 billion deal to purchase 470 aircraft
from Airbus and Boeing, news agency PTI reported quoting industry sources.
At present, the airline has around 1,600 pilots to operate its fleet of 113 aircraft.
The airline's two subsidiaries — Air India Express and AirAsia India — together have around 850 pilots for flying their 54 planes while the joint venture Vistara has more than 600 pilots. The latter has a fleet of 53 aircraft, PTI said quoting another source.
The report comes 3 days after the airline announced that it will purchase 220 planes from Boeing and 250 from Boeing as part of its comprehensive transformation plan to once again establish itself as a world-class global airline. This is one of the largest aircraft order by any airline in civil aviation history.
Air India, Air India Express, Vistara and AirAsia India together have little over 3,000 pilots to operate the combined fleet of 220 aircraft.
The latest Airbus firm order comprises 210 A320/321 Neo/XLR and 40 A350-900/1000. The Boeing firm order comprises 190 737-Max, 20 787s and 10 777s.
"Air India is taking these 40 A350 majorly for its ultra long-haul routes or flights which lasts over 16 hours. The airline will require 30 pilots — 15 commanders and 15 first officers — per aircraft, which means some 1,200 pilots for A350s alone," the source in the know told PTI.

According to the source, 26 pilots are required for one Boeing 777. If the airline inducts 10 such planes, it will require 260 pilots while 20 Boeing 787 will require some 400 pilots considering that each such aircraft needs 20 pilots — 10 commanders and 10 first officers.
Taken together, the induction of 30 wide-body Boeing planes will require a total of 660 pilots, the sources said.
The record order aims to put Air India in the league of large global airlines and make it an influential customer for planemakers and suppliers at a time when its home market is seeing a strong post-Covid travel surge.
According to Air India, the first of the new aircraft will enter service in late 2023 and the bulk of the planes are to arrive from mid-2025 onwards.
(With inputs from agencies)