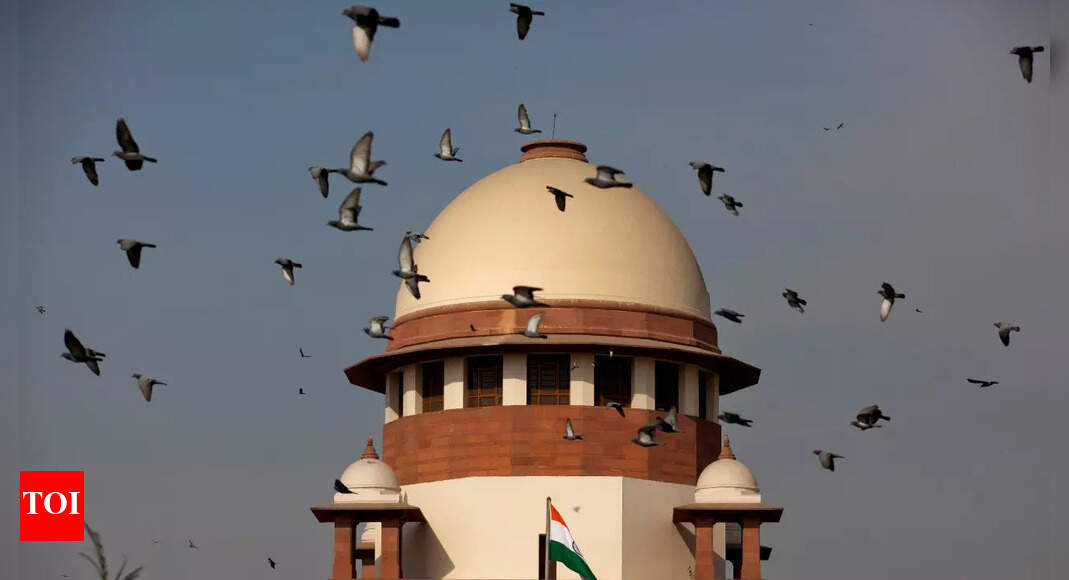 NEW DELHI: It is not the quantity but the quality of witnesses which matters, the Supreme Court has said while upholding the conviction and life term awarded to three convicts for murdering four members of a family in
Uttar Pradesh
in 2007. The apex court noted two daughters of one of the deceased had seen the assailants killing their family members and one of them, who was examined as a prosecution witness in the case and was injured during the incident, was a "fully reliable witness".
A bench of Justices B R Gavai and Vikram Nath delivered its verdict on a batch of appeals, including those filed by the four convicts, challenging the February 2012 judgement of the Allahabad High Court which had affirmed their conviction in the case.
The apex court noted that one of the convicts, Ajai, has since died.
While affirming their conviction, the high court had commuted to life term the death sentence awarded to them by the trial court.
In its verdict, the top court said that non-examination of one of the daughters and father of one of the deceased as a witness has no material bearing and it is the discretion of prosecution to lead as much evidence as is necessary for proving the charge.
"It is not the quantity of the witnesses but the quality of witnesses which matters," the bench said in its judgement delivered on Tuesday.
It said the daughter, who was examined as a witness in the case, was an injured witness having received grievous and life-threatening injuries in the incident.
Dealing with arguments advanced on behalf of one of the convicts that there were several discrepancies and inconsistencies in the evidence, the bench said, "We need not go into details as the same are minor and do not have any impact on the findings recorded by the courts below."
It also dealt with the appeal filed by the state of Uttar Pradesh for enhancement of sentence.
The apex court said the high court had given "sound and cogent reasons" for commuting the death sentence into life term.
"For all the reasons recorded above, we do not find any infirmity in the order of the high court affirming the conviction of the appellants," it said.
As per the prosecution, the incident had happened in August 2007 at Muradnagar in Ghaziabad district in which a man, his wife, his son and son-in-law were found murdered at their home with their necks cut with sharp edged weapons.
One of the daughters of the deceased was also found there in an injured condition, the police had said, adding she had seen Mukesh, Braj Pal Singh, Ravi and Ajai assaulting her parents with sword and other weapons.
Later, a charge sheet was filed against the four accused and the trial court had in September 2009 convicted them of offences under various sections of the Indian Penal Code, including those of murder and the Arms Act and awarded them death sentence.
Before the trial court, the accused had denied their involvement in the crime and claimed they were falsely implicated.