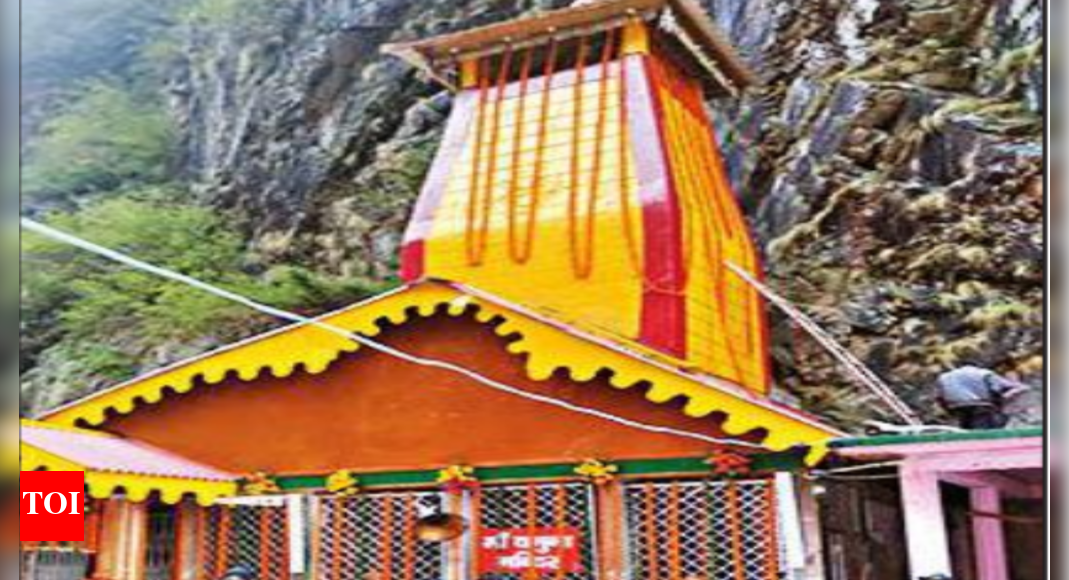 UTTARKASHI: After a delay of over a decade, the proposal for a ropeway to the Yamunotri shrine has finally got clearance from the ministry of environment and forests (MoEF). For the ambitious project, 3.8 hectares of land will now be transferred and construction of the 3.7km-long (aerial distance) ropeway – which will connect the Yamunotri shrine to Kharsali village – will "start soon in earnest". The ropeway is set to reduce travel time from five hours to a mere 10 minutes.
"Efforts to construct a ropeway started way back in 2006. In fact, locals of Kharsali village also gave up around 1.5 hectares to the tourism department for the project. However, the project remained stuck in government files for over 16 years," said Surat Rawat, a social activist.
"Because of this, pilgrims and priests have to navigate the tough trek of 5km, starting from Jankichatti, to reach the shrine. Elderly persons and those not acclimatised to high-altitude conditions are prone to developing health issues on the way and there have been casualties during the trek. The ropeway will not only boost tourism and reduce travel time, but will also save lives," he added.
According to official reports, in last year's Char Dham yatra, as many as 81 pilgrims died during the Yamunotri shrine pilgrimage. Pawan Uniyal, the priest of Yamunotri shrine, said, "Finally, our much-awaited demand is getting fulfilled. The project will boost tourism-based employment in the region."
Rahul Chaubey, district tourism officer, said, "With MoEF's go-ahead, construction is expected to start this summer and is scheduled to be completed in two years".