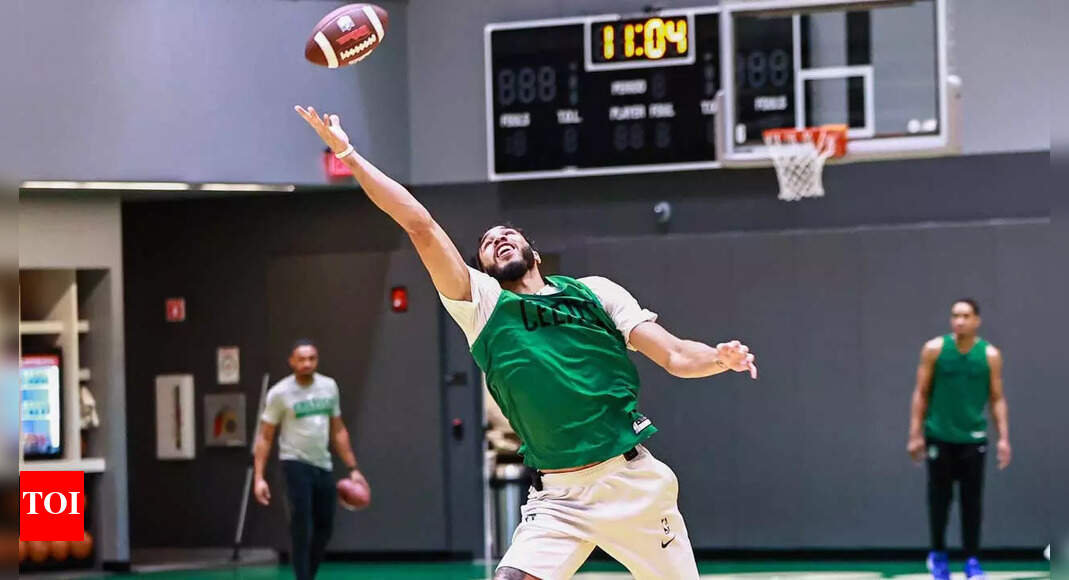 Derrick White led the NBA-leading
Boston Celtics
to a magnificent 119-109 win over the visiting
Memphis Grizzlies
on Sunday afternoon. White starred with 23 points and 10 assists in his team's win.
Sam Hauser (20 points) tied a career-high with six 3-pointers as Boston finished 21 of 51 from downtown en route to its fourth straight win.
Jayson Tatum and Al Horford each added 16 points. Tatum did not record a field goal in the second half but did add two steals and two blocks.
Robert Williams had a 10-point, 16-rebound double-double.
Eight Celtics finished with at least 10 points.
After Memphis erased Boston's 13-point halftime lead, the Celtics separated in the fourth quarter. Derrick White and Payton Pritchard hit triples early in the frame, but it was White's 3-point play and a Hauser 3-pointer that highlighted a 9-2 run by the 8:32 mark.
Boston led 107-97 after Horford stuck the team's 20th 3-pointer with 3:41 left. Horford beat the timer with another triple, extending the lead to 112-100 and clinching the game with 1:27 to go.
Ja Morant led Memphis with 25 points and added seven steals and six rebounds. Desmond Bane scored 18.
Tatum and Hauser's 3-pointers fueled an 8-2 run that gave the Celtics their first lead.
The Grizzlies followed on an 11-4 run during which Bane scored a 3-point play and another layup. Morant's first make and two trips to the line followed, making it a 24-15 game.
Pritchard scored two right-side treys late in the first as Boston closed with an 11-4 spurt.
After another Pritchard trey started Boston's second, Memphis put up a 7-0 spurt to move ahead 35-29. Boston led 41-39 on White's layup with 5:10 before halftime.
White canned another three and drove for a 3-point play, scoring eight straight points during a 13-0 run. A late highlight was his alley-oop lob to Robert Williams with 2:08 left.
The Celtics closed the quarter on a 22-9 run and led 61-48 at intermission.
Boston scored double-digit triples in the first half for the fourth straight game.
Memphis responded with a 15-2 start to the third. Bane sank 3-pointers to begin the quarter and tie the game at 63 at the 7:13 mark.
The Grizzlies scored 10 straight to end the streak, including a Tillman dunk and Bane floater before the latter trey. Hauser hit two big triples for Boston midway through the period.
Morant's jumper and long pass to Clarke to finish through traffic gave Memphis a 75-74 lead with 2:40 left in the third.
Boston led 82-81 after three as Kennard hit a corner trey, answering Mike Muscala's floater and a Luke Kornet tip-in in the paint in the final minute.
(With Reuters inputs)