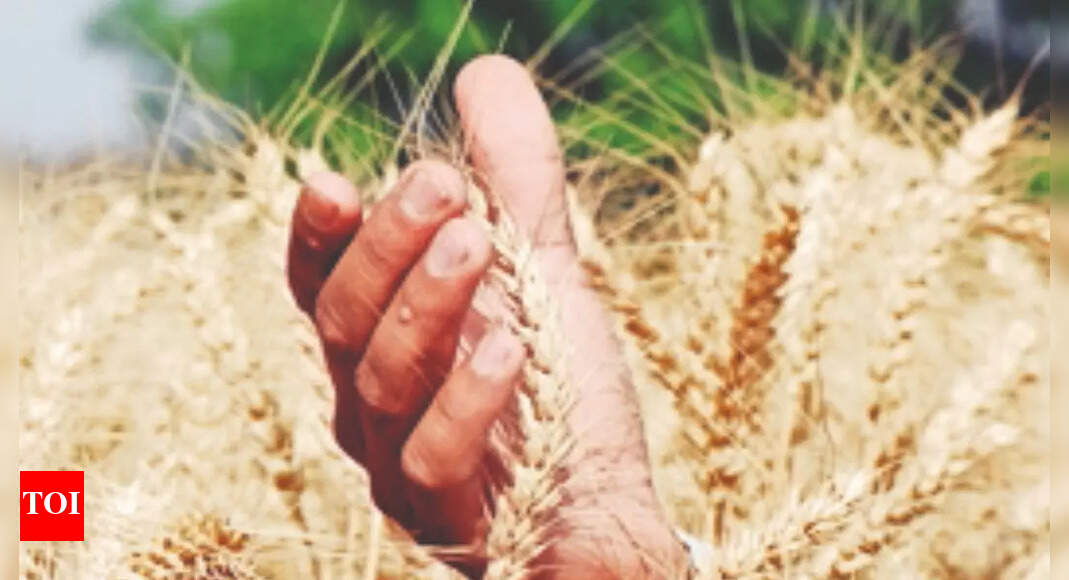 NEW DELHI: The
government
will next week offer around 16 lakh tonnes of wheat in the open market at less reserve price and also to agencies such as NAFED and Kendriya Bhandar, which will sell atta (wheat flour) at a cheaper rate than the current MRP of Rs 29.5 per kg. So far, FCI has auctioned over nine lakh tonnes of wheat in the open market.
Sources said the government will, in the next couple of days, take a decision on the reserve price at which the grain will be sold. They said any decision to sell the wheat below MSP would be counter productive as there is a high possibility of traders reselling them to the government at MSP.
Farmers have started bringing their newly-harvested wheat crops to mandis in parts of Madhya Pradesh, Maharashtra and Gujarat for the current marketing season. Industry sources said the mandi prices of the crop is have been ruling in the range of Rs 2,400-2,500 per quintal against the MSP of Rs 2,125 per quintal for 2023-24 marketing season. The season starts from April 1.