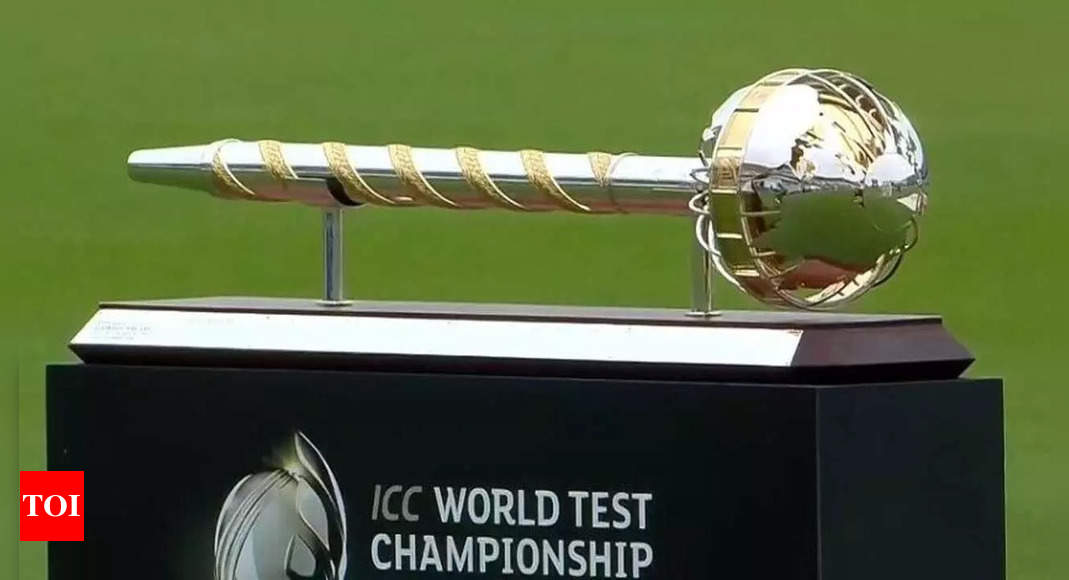 NEW DELHI: The much-awaited dates of the second edition of the World Test Championship (WTC) Final are finally out as ICC on Wednesday confirmed that The Oval will host the final between the top two Test-playing nations from June 7 to 11, with June 12 as the designated reserve day.
New Zealand had won the inaugural edition, defeating India by eight wickets in the 2021 final in Southampton.
This finale is the culmination of two years of fierce battle in the WTC, spanning 61 Test matches over 24 series played to date.
The iconic South London venue, which has hosted over 100 Test matches in its rich history, will welcome the top two Test sides in the ICC World Test Championship standings, which will compete for the ICC WTC Mace following two years of hard-fought competition.
Australia lead the nine-team points table for the ongoing cycle with a healthy points percentage of 75.56, followed by India at 58.93.
The two teams are set to face off in a four-match Test series, beginning 9 February in Nagpur, and the eventual result will play a significant part in determining the eventual finalists.
While six teams in total stand a chance of qualification, Sri Lanka (53.33%) and South Africa (48.72%) too, who take the third and fourth positions respectively, are in with a chance.
Sri Lanka have two away Tests against New Zealand remaining in the ongoing cycle, while South Africa's last assignment is the two-match home series against the West Indies.
"The prospect of playing in the World Test Championship Final has been a big motivator for us over the last couple of years, more so now having missed out on over rates last time. To play at a neutral venue like The Oval adds another element for both sides who make the Final. It's exciting and has been a goal of ours for a while now," Australia skipper Pat Cummins said.
"We are confident we can secure a place while here in India after a really strong 12 months. The Final would be a great reward for the players and staff who have done so well," Cummins added.
"Leading Team India out onto the field of play at the World Test Championship Final would be special," India captain
Rohit Sharma
said.
"We have grown and developed as a team during this competition and to be in with a chance of lifting the Mace at the Oval in June, we know we first need to overcome a tough Australia side.
"There have been so many dramatic moments in Test cricket lately, and there are undoubtedly more to come. I am excited by the prospect of booking our place at the Final and hopefully creating history later in the year," Rohit added.