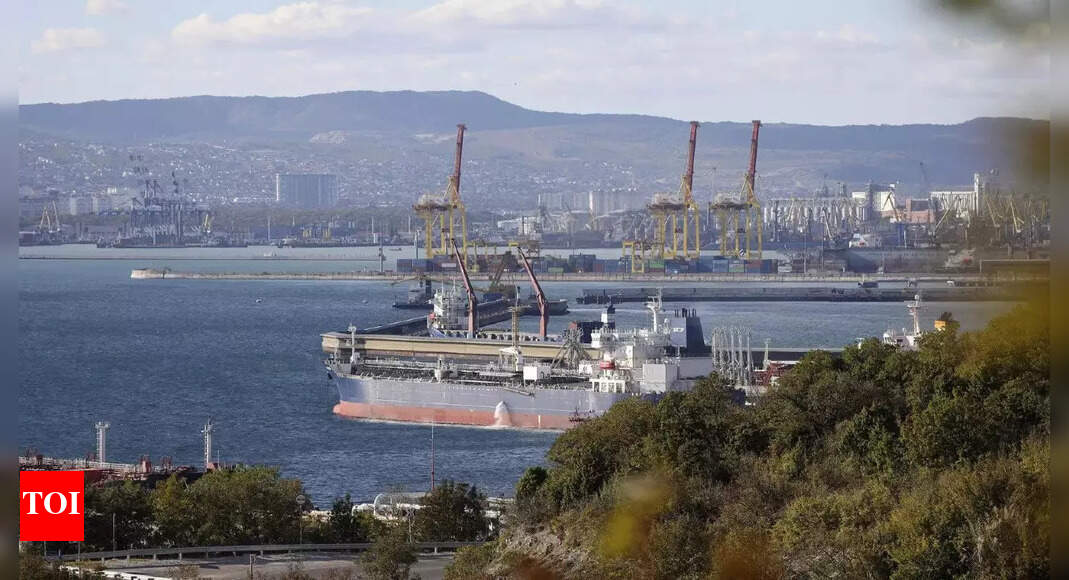 Reliance Industries
, Bharat Petroleum Corp and Nayara Energy are among Indian refiners using
United Arab Emirates
dirham to pay for some shipments of Russian crude as they navigate Western sanctions.
Buyers have shifted some transactions to the currency, according to people with direct knowledge of the matter. Payments vary from cargo to cargo, depending in part on the demands of specific traders, said the people, who requested anonymity as the details are private.
Reliance, BPCL and Nayara didn't immediately respond to requests for comment.
The European Union's recent ban on imports of refined oil products from Russia has positioned India as an increasingly important customer for the shipments. Russia has been India's top crude supplier since June as cargoes previously bound for Europe have been diverted to Asia — often sold at well below the $60-a-barrel cap.
The UAE dirham provides both Indian buyers and Russian sellers with a relatively predictable currency — pegged to the dollar — without the greenback's potential sanctions complications. Even on deals that don't directly violate US and EU restrictions, some intermediary banks often take additional steps to avoid any risks to other banking relationships abroad.
India is the UAE's second-largest trade partner and officials are working on a mechanism to boost trade in dirhams and rupees.
Most oil deals are still being transacted in dollars. India's oil minister said he was unaware of the use of dirham in oil purchases.
"If you are asking me officially am I in the know of these payment channels, no, I'm not," Hardeep Singh Puri said in a Monday interview in Bengaluru. Officials are open to holding discussion with other countries on the issue, he said. "If the need arises, we will need to talk."
India is probably willing to accommodate requests from Russia to offer payment in dirham, considering the bargain prices offered on crude, according to Vandana Hari, founder of Vanda Insights.
Still, a move away from the US dollar could risk drawing the ire of some officials in Washington. Last week, the US Treasury Department's top sanctions official Brian Nelson traveled to Abu Dhabi, voicing concerns about the UAE's close financial ties to Russia.