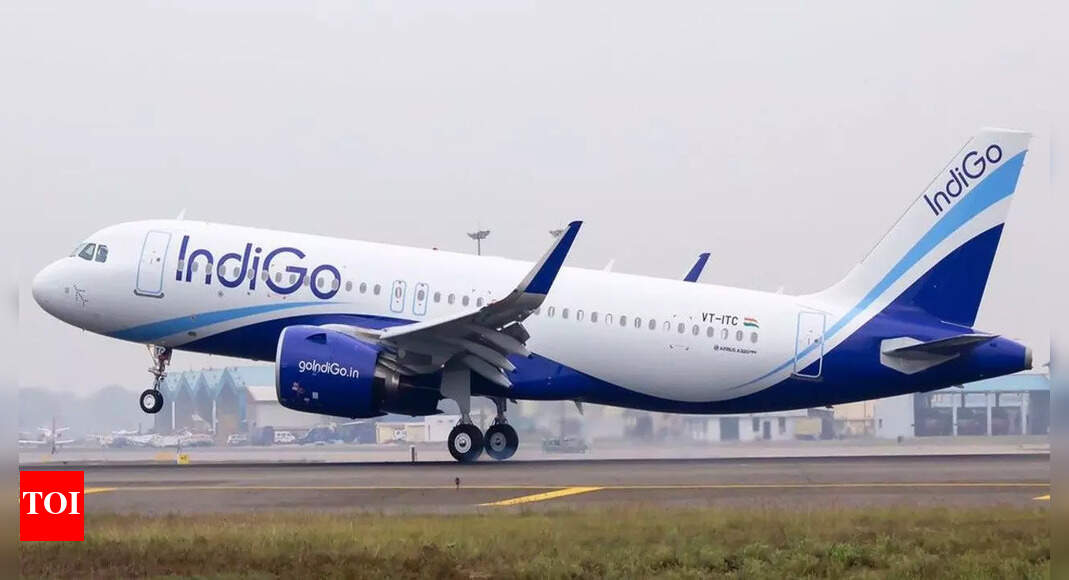 NEW DELHI: IndiGo has refunded the Delhi-Patna airfare paid by Afsar Hussain — who after a series of oversights flew on a flight to
Udaipur
last Monday (Jan 30) — to the passenger. The Directorate General of Civil Aviation (DGCA) is learnt to be looking at ways to ensure that such a thing, Wong person on wrong flight, does not happen again.
"IndiGo has refunded the airfare to Hussain," said multiple people in the know. Which means that the passenger flew three flights for the price of none — Delhi-Udaipur and Udaipur-Delhi last Monday and then finally Delhi-Patna last Tuesday.
Authorities are puzzled as to how the passenger ended up on the wrong flight and then also reportedly did not realise the same when pre-take off announcements about distance and flying time to the destination the aircraft is headed to are made. "At the bussing area, he got on a coach that was to take Udaipur-bound passengers to their flight. He boarded the Udaipur-bound plane and no one realised this he landed in the city of lakes and then informed IndiGo about the mistake," said sources.
Now the regulator is looking at the entire sequence of events to plug the gaps that let this mistake happen undetected. Indian airports are again teeming with domestic passengers and such confusion at bussing gate — where boarding happens not via aerobridges but with coaches taking passengers to their respective flights — has to be avoided in future.
"There could be some tweaks to the standard operating procedure for boarding. Some new rule/s may be issued in days to come," said people in the know.
Hussain, who was to fly Patna-bound 6E-214, had boarded a coach meant to take passengers to 6E-319 that was headed to Udaipur. The person doing stub-retention (where a portion of passengers' boarding card is kept by airline staff) at the ramp of 6E-319 — a process that happens very mechanically with no one really checking — did not detect that Hussain was at the wrong aircraft and allowed him to board the same.
In a statement on this issue, IndiGo had said: "We are aware of the incident that took place with a passenger in 6E319 Delhi-Udaipur flight. We are engaged with the authorities on this matter. We regret the inconvenience caused to the passenger."