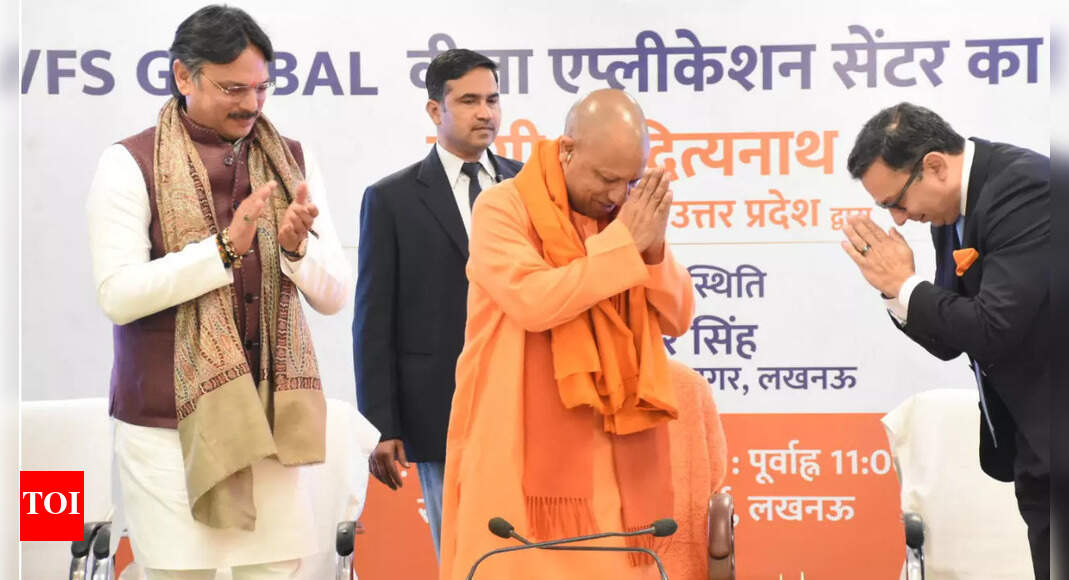 NEW DELHI: Residents of
Uttar Pradesh
applying for some Schengen and Saudi visas will no longer have to travel to Delhi to do the same with VFS Global opening its joint "visa application centre" in Lucknow.
The capital of Uttar Pradesh has become the 21st Indian city to house a VFS Global VAC, which the company says is in line with its "vision to expand footprint in tier-2 and 3 cities". The 24,000-square-feet facility, inaugurated by UP chief minister Yogi Adityanath on Saturday, will to cater to travellers bound to Austria, Netherlands, Czech Republic, Switzerland, Estonia, Hungary, Portugal, Germany, Italy and Saudi Arabia.
VFS Global, world's largest outsourcing and technology services specialist for governments and diplomatic missions, will also open an academy in partnership Taj parent Indian Hotels Company Ltd (IHCL) in Lucknow "to train local youth in world-class hospitality skills and enable employability in line with the UP-government's skilling programme".
The company said with 11 submission counters and three biometric enrollment stations, the (Lucknow) JVAC is equipped to manage the travel demand seamlessly. "It has premium optional services such as premium lounges that enables application submission without having to wait in a queue. Form-filling assistance, courier passback, courier insurance, travel medical insurance and SMS notification are some of the other optional services to be available at the centre," VFS said in a statement.
Founder-CEO of VFS Global, Zubin Karkaria, said this centre is a testament of "our commitment to the people of UP". "Uttar Pradesh has a great potential to become a global investment hub. We have worked with Government of India for nearly 15 years supporting inbound tourism as well as aiding overseas travel for millions from the country. The new Lucknow VAC would augment our commitment by significantly easing visa accessibility, empowering local youth through skilling and job creation, and contribute towards making UP shine on the global map."
Puneet Chhatwal, IHCL MD-CEO, said this partnership is in line with IHCL's commitment to build a talent pool for the hospitality industry. "Given the growing potential of tourism in UP, such skill-building initiatives will help leverage the untapped potential of the region and create employability … delighted to collaborate with VFS Global to develop a hospitality-focused skilling centre in Lucknow."