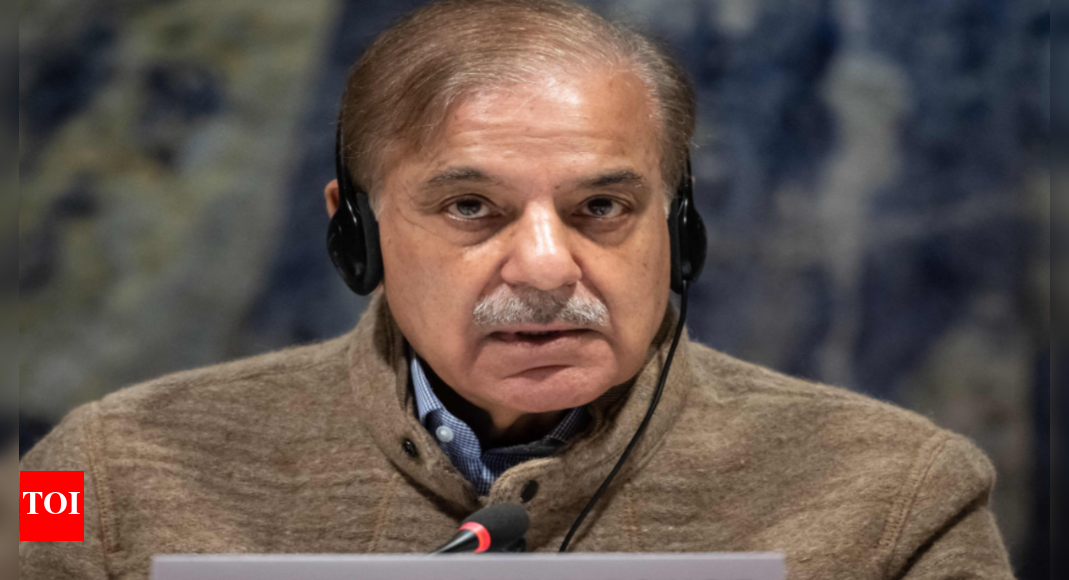 ISLAMABAD: Pakistan's prime minister
Shehbaz Sharif
said on Friday that the
International Monetary Fund
(
IMF
)'s demands are "beyond imagination" but admitted that the government had no choice and would have to accept the terms and conditions to avail the fund from the international body.
Sharif said that the IMF delegation, which is visiting Pakistan for discussions on the ninth review of a $7 billion loan programme, was giving a "very tough time" to finance minister Ishaq Dar and his team.
"I will not go into the details but will only say that our economic challenge is unimaginable. The conditions we will have to agree to with the IMF are beyond imagination. But we will have to agree with the conditions," Sharif said in televised comments.
"You all know we are running short of resources," Sharif said.
An IMF team, headed by Nathan Porter, is visiting Pakistan to discuss fiscal consolidation measures the institution needs from Pakistan to clear a 9th review of its extended fund facility, aimed at helping countries facing balance-of-payments crises.

Pakistan's central bank reserves at present stand at $3.09 billion, the lowest since 1998 and not enough to cover the cost of three weeks of imports.
The IMF's demands aimed at controlling the country's budget deficit have led to Pakistan leaving its currency to market based exchange rates and hiking fuel prices.
Ahead of the IMF visit, Islamabad began to bow to pressure with the prospect of national bankruptcy looming and no friendly countries willing to offer less painful bailouts.
The government loosened controls on the rupee to rein in a rampant black market in US dollars, a step that caused the currency to plunge to a record low. Artificially cheap petrol prices have also been hiked.
The world's fifth-biggest population is no longer issuing letters of credit, except for essential food and medicines, causing a backlog of thousands of shipping containers at Karachi port stuffed with stock the country can no longer afford.
The tumbling economy mirrors the country's political chaos, with former prime minister Imran Khan heaping pressure on the ruling coalition in his bid for early elections while his popularity remains high.
Khan, who was ousted last year in a no-confidence motion, negotiated a multi-billion-dollar loan package from the IMF in 2019.
But he reneged on promises to cut subsidies and market interventions that had cushioned the cost-of-living crisis, causing the programme to stall.
It is a common pattern in Pakistan, where most people live in rural poverty, with more than two dozen IMF deals brokered and then broken over the decades.
(With inputs from agencies)