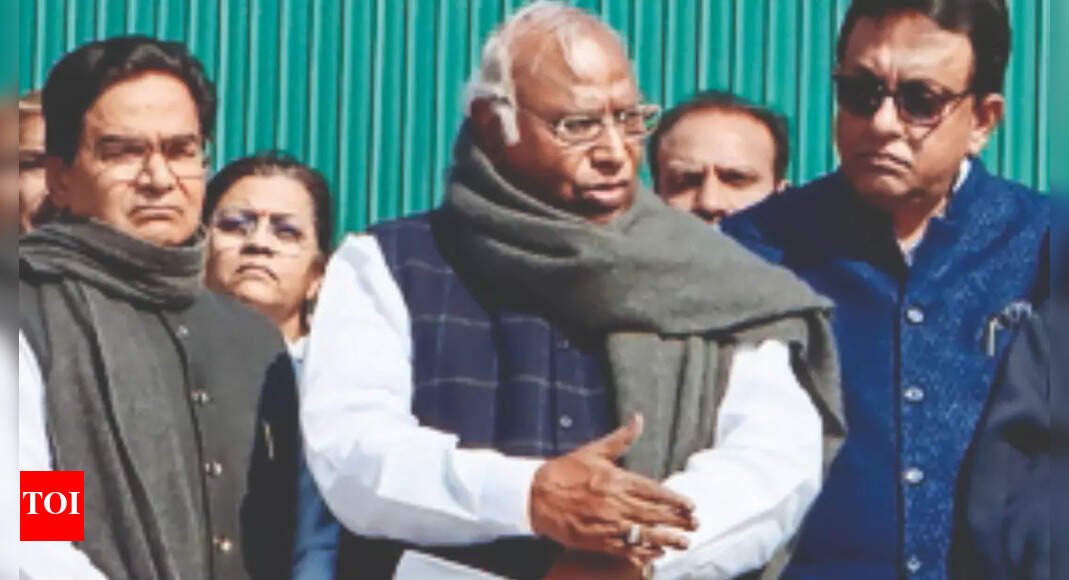 NEW DELHI: Scaling up its attack on the government over the Adani issue, Congress has directed its state units to hold demonstrations at LIC and SBI offices across all district headquarters in the country on February 6.
With an intention to take the party's 'Mitr Kaal' offensive against the government down to the grass roots, Congress organisation general secretary K C Venugopal has instructed all state units of the party to mobilise senior leaders, party functionaries and cadres in districts, blocks, panchayats, village and booth levels and question the government over its "forceful investments" of public money through LIC, SBI and nationalised banks into the Adani group companies.
A senior party leader told TOI the Congress's
decision
to go to the people with the issue of "fraudulent
leveraging
of people's money" was necessitated by the BJP government and the Prime Minister's failure to respond to the opposition's
questions
in Parliament.
"We will continue to demand answers in Parliament and also take this issue to the common people, whose hard earned money has been exposed to grave risks by this government, hell bent on supporting only a couple of its corporate cronies," he said.
Venugopal's circular says party workers should, through the February 6 demonstration, raise a pitch for an "impartial investigation under the Chief Justice of Supreme Court or a Joint Parliamentary Committee (JPC) probe into the Hindenburg Research report in detail".
It also says Congress will demand that appropriate steps be taken to "protect the investors" and that the "forceful investments of LIC, SBI and other nationalised banks should be discussed in Parliament."